70news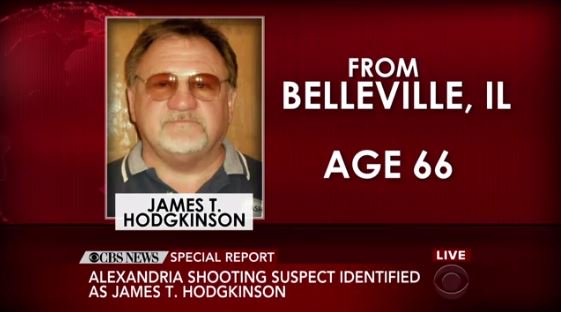 6 THINGS YOU NEED TO KNOW ABOUT SHOOTER JAMES HODGKINSON:
Hodgkinson was a member of a number of anti-Republican groups on Facebook, including one called "Terminate the Republican Party."
▪  "The Road to Hell is Paved with Republicans"
▪  "Donald Trump is not my President"
▪  "President Bernie Sanders"
▪  "Illinois Berners United to Resist Trump"
▪  "Boycott the Republican Party"
▪  "Expose Republican Fraud"
▪  "Terminate the Republican Party"
2. He hated Donald Trump, but campaigned for Bernie Sanders
According to The Washington Post, Hodgkinson campaigned for Bernie Sanders in Iowa during the last Presidential election.
Two days ago, Hodgkinson posted an angry tweet about President Donald Trump on Facebook.
"I Want to Say Mr. President, for being an ass hole you are Truly the Biggest Ass Hole We Have Ever Had in the Oval Office," he wrote on Facebook.
3. He was…
View original post 338 more words